About Us
Klean Force Environmental offers more than 25 years of protecting your family from MOLD AND TOXIC MATERIALS. We provide Mold Prevention and Control in order to avoid mold from growing in your home.
The first step in an assessment is to determine if mold is present. This is done by visually examining the premises. If mold is growing and visible this helps determine the level of remediation that is necessary. If mold is actively growing and is visibly confirmed, sampling for specific species of mold is necessary. These methods, considered non-intrusive, only detect visible and odor-causing molds. Sometimes more intrusive methods are needed to assess the level of mold contamination. This would include moving furniture, lifting and/or removing carpets, checking behind wallpaper or paneling, checking in ventilation duct work, opening and exposing wall cavities, etc.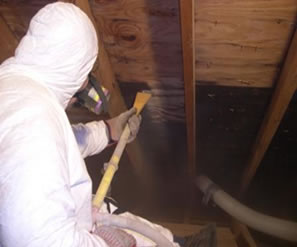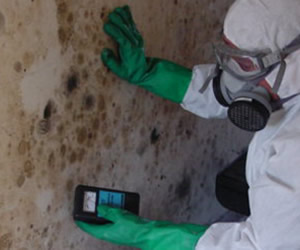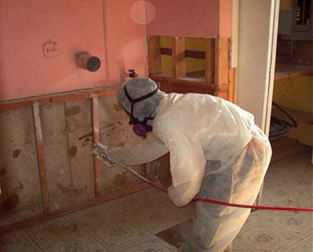 Careful detailed visual inspection and recognition of moldy odors should be used to find problems needing correction. Efforts should focus on areas where there are signs of liquid moisture or water vapor (humidity) or where moisture problems are suspected. The investigation goals should be to locate indoor mold growth to determine how to correct the moisture problem and remove contamination safely and effectively.
Klean Force Environmental tips
Clean and repair roof gutters on a regular basis so that moisture will not seep into your house from the gutters
If you are using an air conditioning machine you should make sure to keep drip pans clean, also make sure the drain lines are not being obstructed by anything so that it can flow properly
Humidity in the indoor environment is a major problem that can lead to mold growth if it is not kept below sixty percent. If you are not sure what the humidity level is in your home you can purchase a humidity meter at any hardware store.
If you see any moisture or condensation, act quickly by drying the wet surface and find the water source so it can be avoided in the future.
Call To Action Button